The Student Government Red Cross Blood Drive is this Thursday, March 23rd, from 2-6 in the cafeteria. We are short 10 donors so if you or someone you know is interested, please reach out to Ms. Foote/The Student Government or go to redcross.org to directly sign up. Your donation saves lives and if you are a student, earns you 2 hours of community service (age 16 and up with parental waiver). Thank you for your support.

PARENT CONFERENCES at Narraguagus Jr/Sr High School 1611 Main Street Harrington, ME 04643 Thursday, April 6, 2023 12:00 p.m. to 4:30 p.m. 5:00 p.m. to 7:00 p.m. CALL THE SCHOOL OFFICE AT 483-2746 or E-mail
sarahgrant@msad37.org
TO SET UP APPOINTMENTS. We have individual 15 minute appointments available for any of your child's teachers. Individual teacher schedules fill quickly so please call as soon as possible. **Parent Conferences are optional** Parents can pick report cards up at the school on this date. Any report cards not picked up will be mailed. CONFERENCIAS con los PADRES en Escuela Secundaria Narraguagus Jr/Sr 1611 Main Street Harrington, ME 04643 Jueves 6 de abril de 2023 12:00 p.m. a 4:30 p.m. 5:00 p.m. a 7:00 p.m. LLAMAR A LA OFICINA DE LA ESCUELA AL 483-2746 o correo electrónico
sarahgrant@msad37.org
PARA CONCERTAR CITAS. Tenemos citas individuales de 15 minutos disponibles para cualquiera de los maestros de su hijo. Los horarios individuales de los maestros se llenan rápidamente, así que llame lo antes posible. **Las conferencias paralos padres son opcionales** Los padres pueden recoger los boletinas de calificaciones en la escuela en esta fecha. Cualquier boletín de calificaciones no recogido será enviada por correo.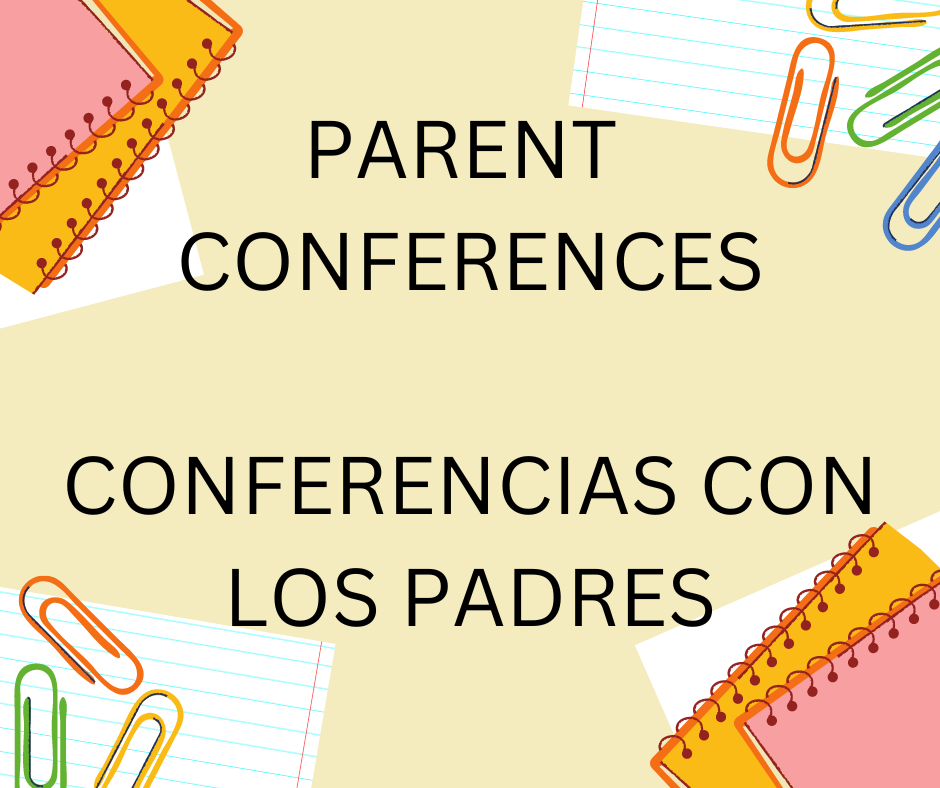 The Junior Class Auction will be held March 17, at 6:00PM. Over 35 items from Machias to Bangor will be auctioned off. Join us to support the class of 2024!!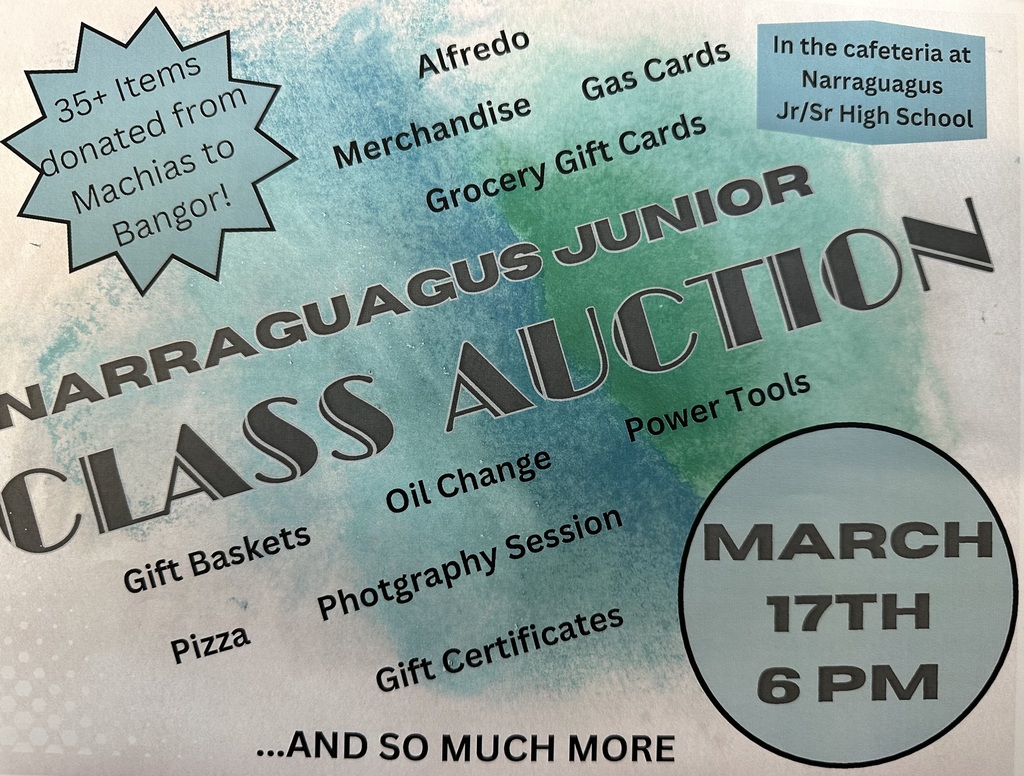 Little Caesars delivery has been delayed to Thursday, March 23rd. Thank you for your patience.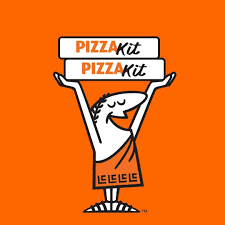 Due to the incoming snow storm, the Harlem Triksters have been cancelled for Tuesday, March 14th and rescheduled for Saturday, March 18th at 4pm. Presale tickets will be honored on this date.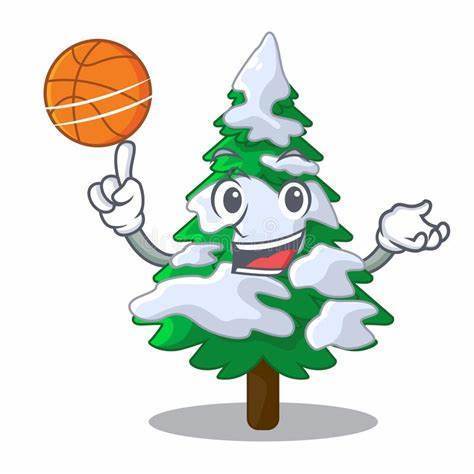 Congratulations to the Lady Knights! Here they are receiving the MPA Class C North Sportsmanship Award.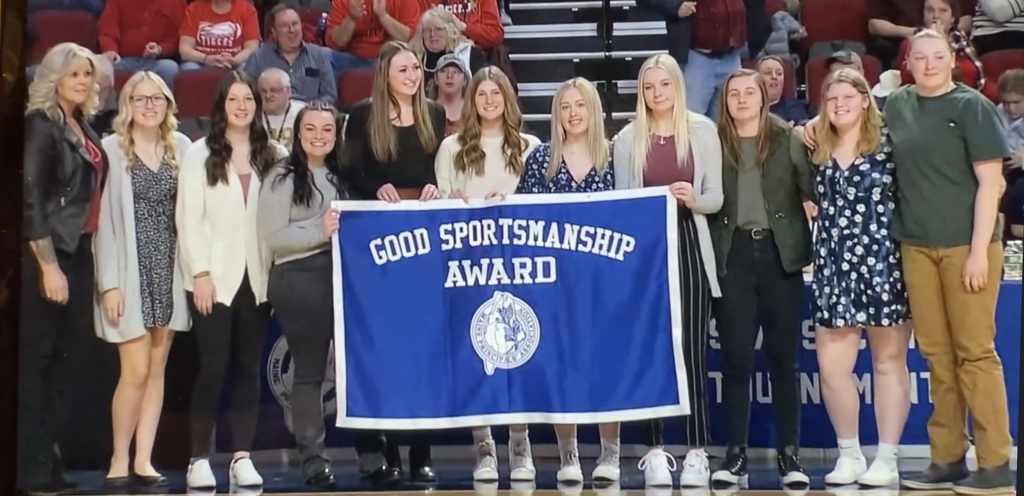 A shout out to Miles Worcester for providing our Athletic Director and Assistant Principal with some Hockey Swag. Miles participated in Hockey with Bangor HIgh School through an agreement between schools and was the goalie on the JV team. Congratulations on a great season Miles! Mrs. Martin and Mr. Emerson are both very appreciative of their jerseys!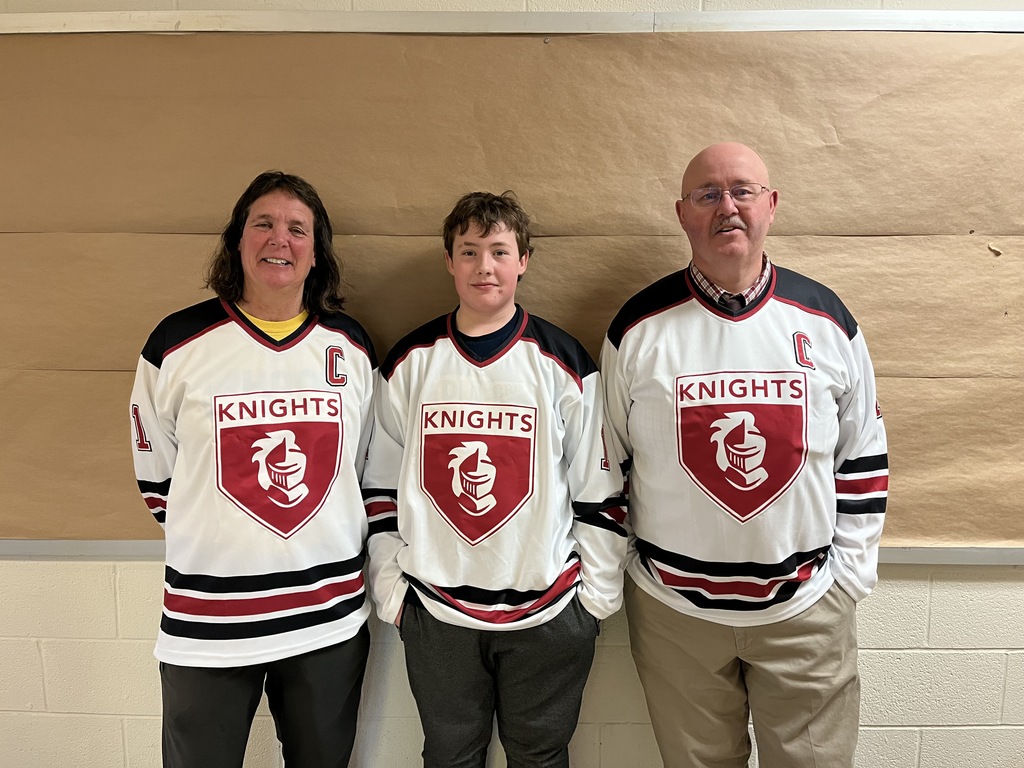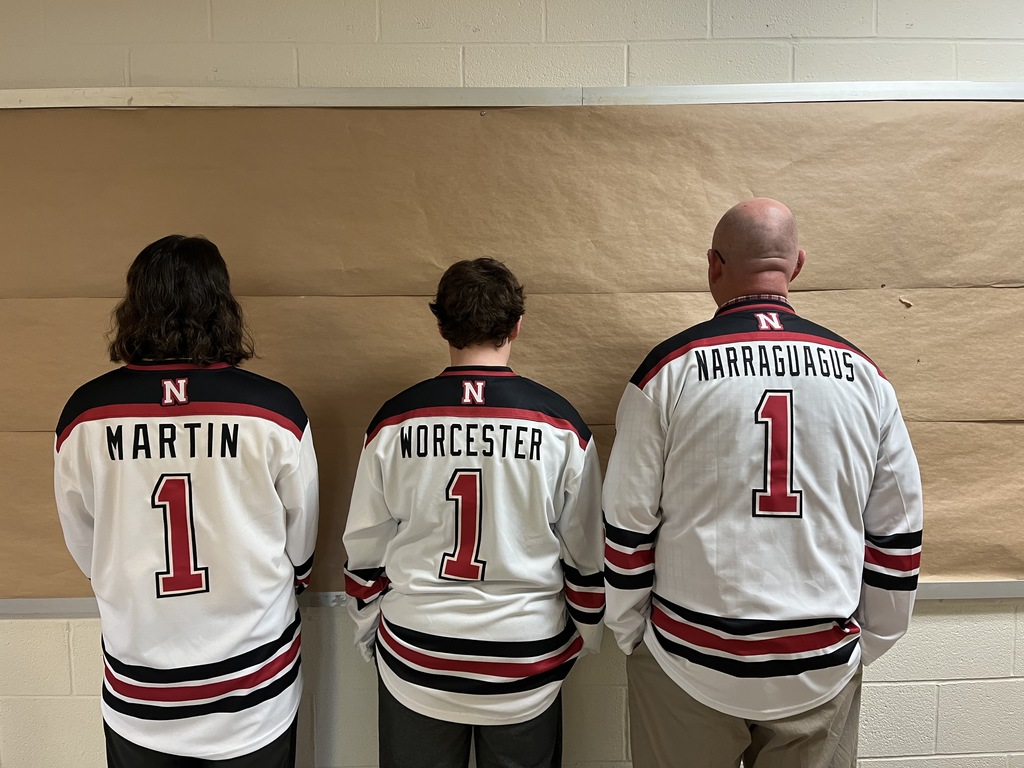 Student Government will be sponsoring a Blood Drive on March 23rd from 2-6pm in the Cafeteria. To sign up, or for more information, visit redcross.org or email Ms. Foote at
cfoote@msad37.org
.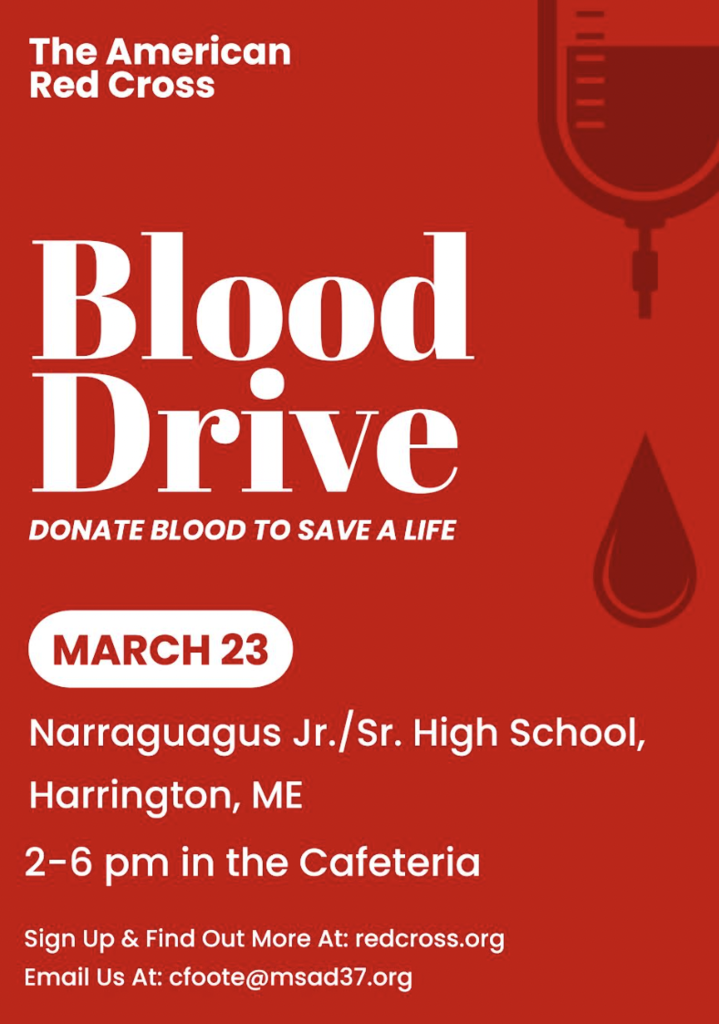 A reminder that the Academic Awards and NHS/NJHS Inductions will be held this Wednesday, March 8, at 6:00 in the Cafeteria. The inductions will start the program, followed by a brief intermission, then the academic awards. Invitations we sent in the mail for those receiving an academic award.

The Harlem Tricksterz event for tonight has been rescheduled for March 14th at 6:30. Tickets purchased during the presale will be honored on this date.

Due to the impending storm, all after school activities have been cancelled. This includes the Harlem Triksters. We are working on a new date and will let you know when they have been rescheduled.

8th Grade Group 1 will visit area CTE centers (Columbia, Jonesport, and Machias) on Friday, March 3. Students will be gone most of the day. A bagged lunch will be provided.

There will be a 2 hour delay at NJSHS today, Wednesday, March 1, 2023.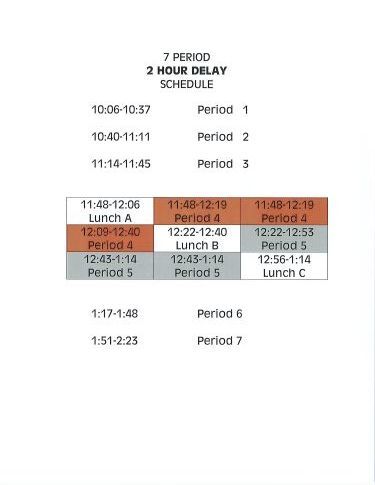 Congratulations to our Lady Knights basketball team for winning the Class C North MPA Sportsmanship Award. The team will be presented with the award on Saturday, March 4th at the Cross Insurance Center during the Class C State Championship game at approximately 7pm.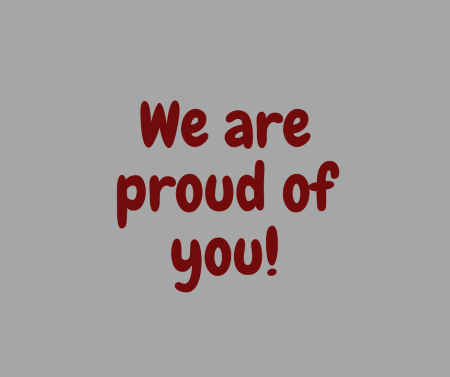 The boys travel team practice for this afternoon has been cancelled.

REMINDER - Soccer clinics start this Sunday . Devonte Stevens, the girls high school soccer coach, will be holding several FREE soccer clinics for grades 3 -8 at Narraguagus Jr/Sr High School. Clinics will be held February 19, February 26, March 5 and March 12. Grades 3-5 will meet from 9 - 10:30 and grades 6-8 will meet from 10:30 - 12. Mark your calendar!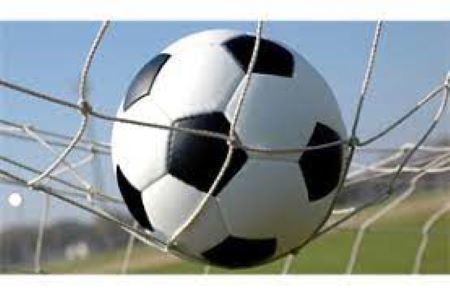 REMINDER - Friday, February 17th is an early release day.

Don't forget the Bottle Drive to support the yearbook.

It's Lit Week for jr high students. Check out the fun activities that have been happening here at school.

Congratulations to the Cheering Squad for their 4th place finish at the State Championship Saturday in Augusta. The team is also was awarded the Class D Sportsmanship Awad for the state! Congratulations on a great year!