The high school baseball game scheduled for today, Wednesday, May 25th has been cancelled. The softball game will still be played. First pitch is at 4:00. On Thursday, May 26, the high school baseball and softball teams will travel to Jonesport-Beals for games at 2:00 pm. There will be no high school games on Friday, May 27.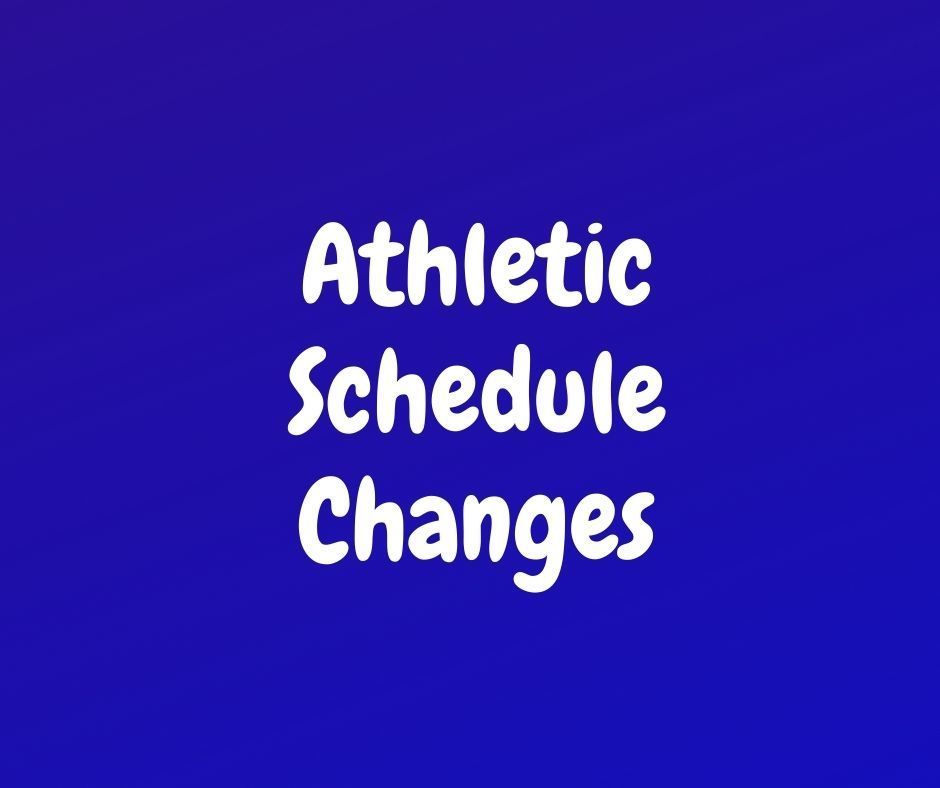 CONGRATULATIONS to the following students for being named a DAC All-Star in Baseball.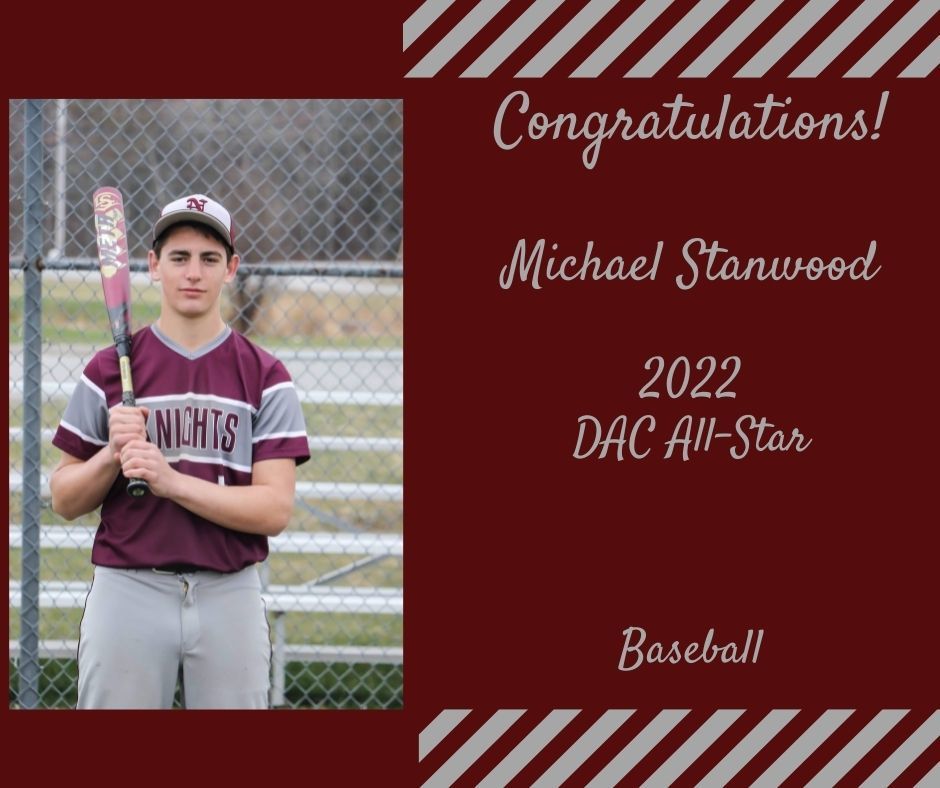 CONGRATULATONS to the following students for being named a DAC All-Star in Softball.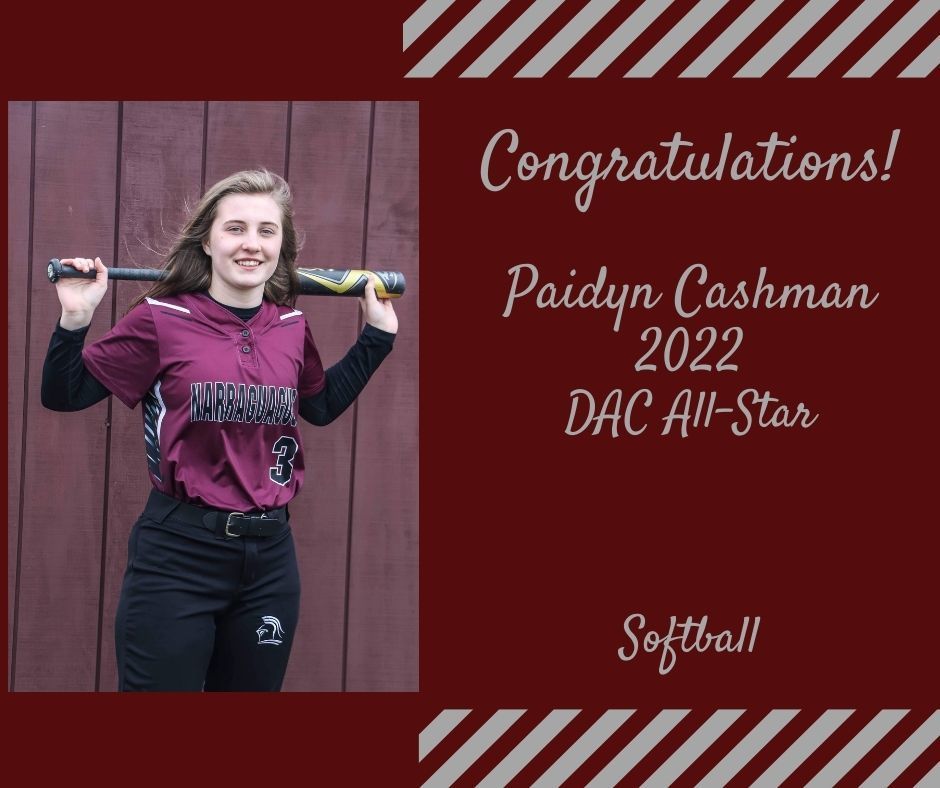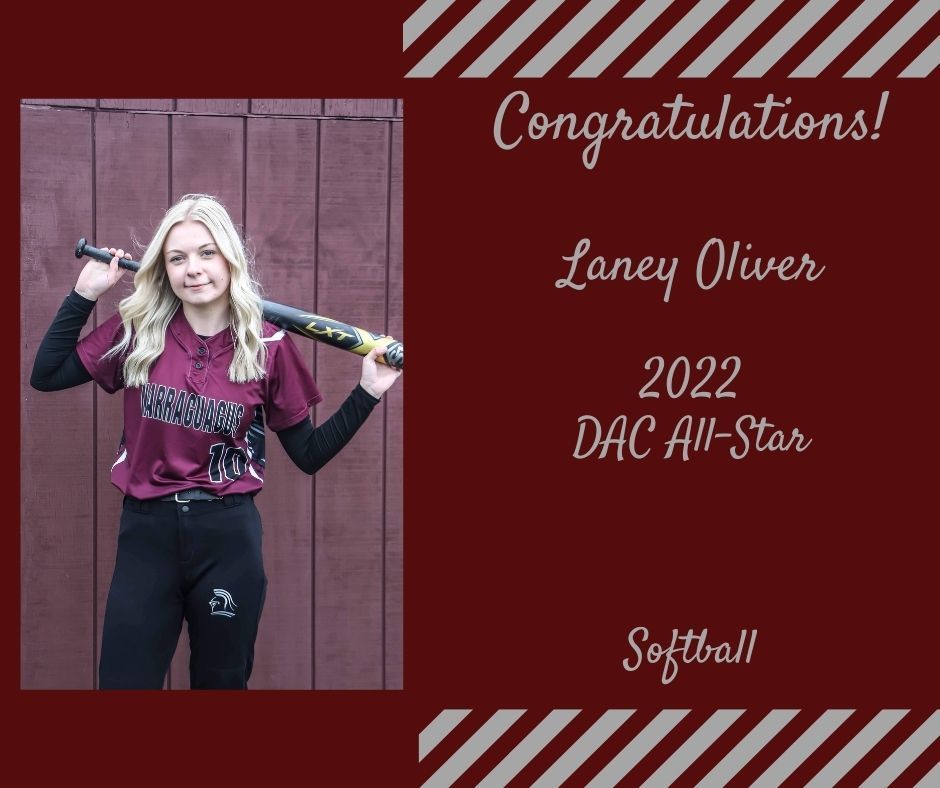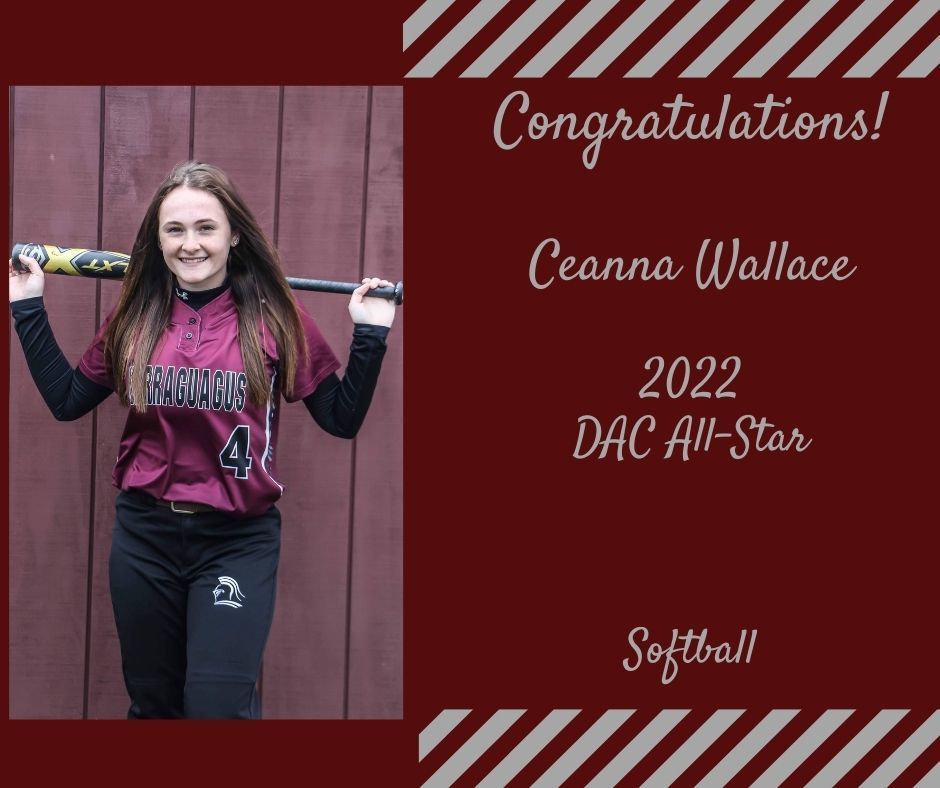 Community Service Opportunity! On June 11th at Pleasant River Cemetery at Guard Point a group will be meeting at 8:30 to do some general clean up, weed wacking, raking, etc. Any students who are interested in volunteering can contact Cathy Strout, at
cstrout4@gmail.com
for more information. They will also be having stone cleaning days at some of the bigger cemeteries at a later date.
The time for the High School Baseball and Softball games scheduled for today have been changed to a 2:00 start time. The Jr High Baseball and Softball games scheduled for later in the week with Elm Street will be played on Tuesday, May 24th. Game time is still 4:00. The Jr High Softball ONLY game at Jonesport will be played on June 7th. Game time is 4:00. The Jr High Baseball and Softball games on June 8th will be played AT Woodland. Games start at 4:00.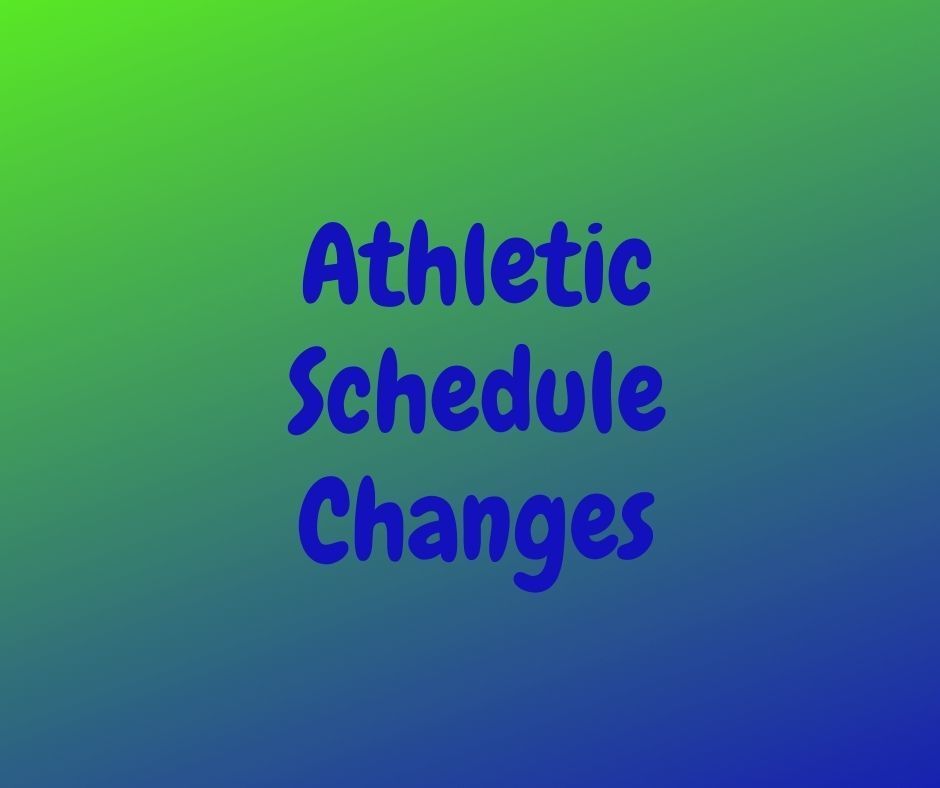 Join us tonight for the Junior Class Auction! Auction starts at 6:00 in the cafeteria. See the pictures below for the items available so far!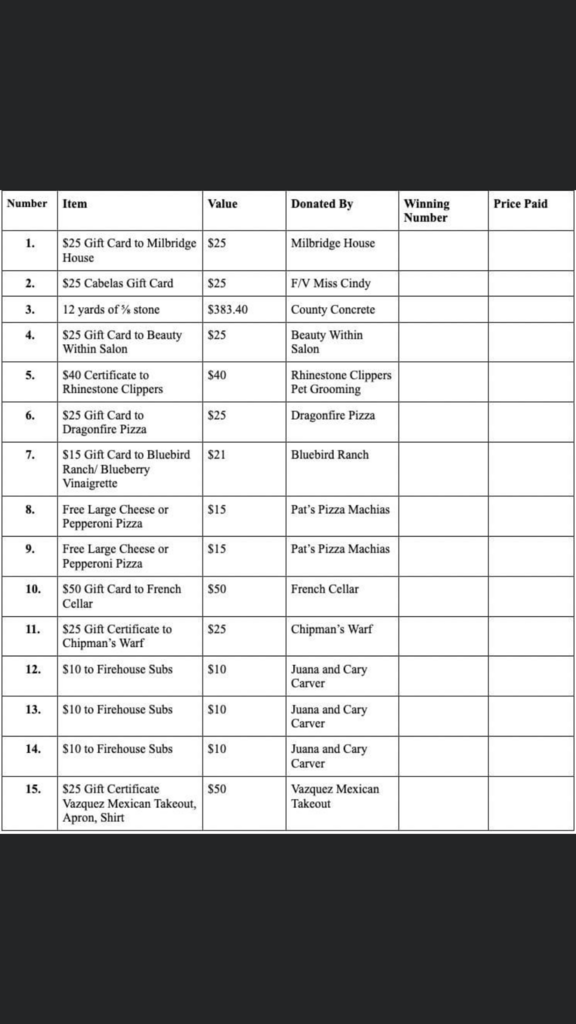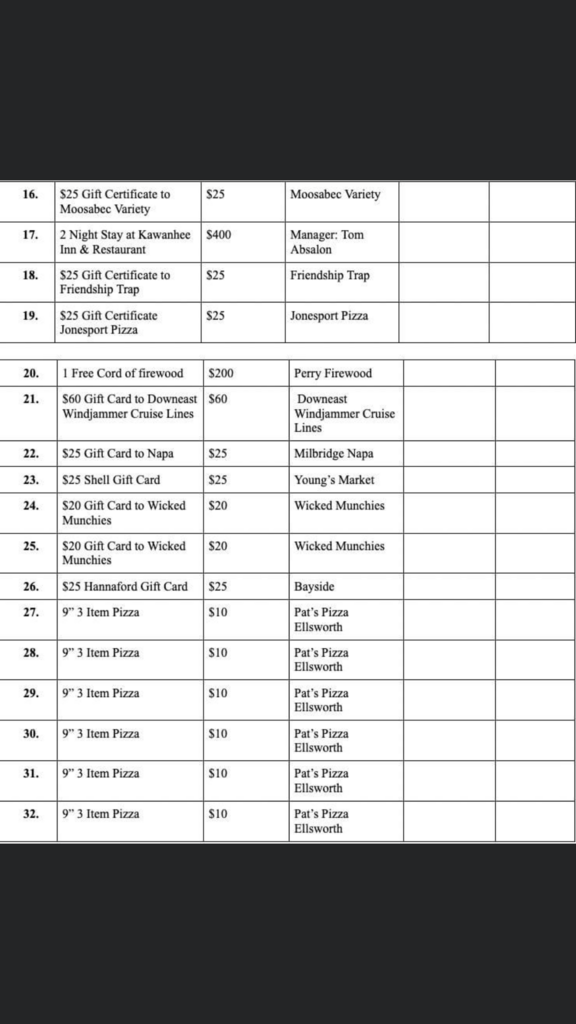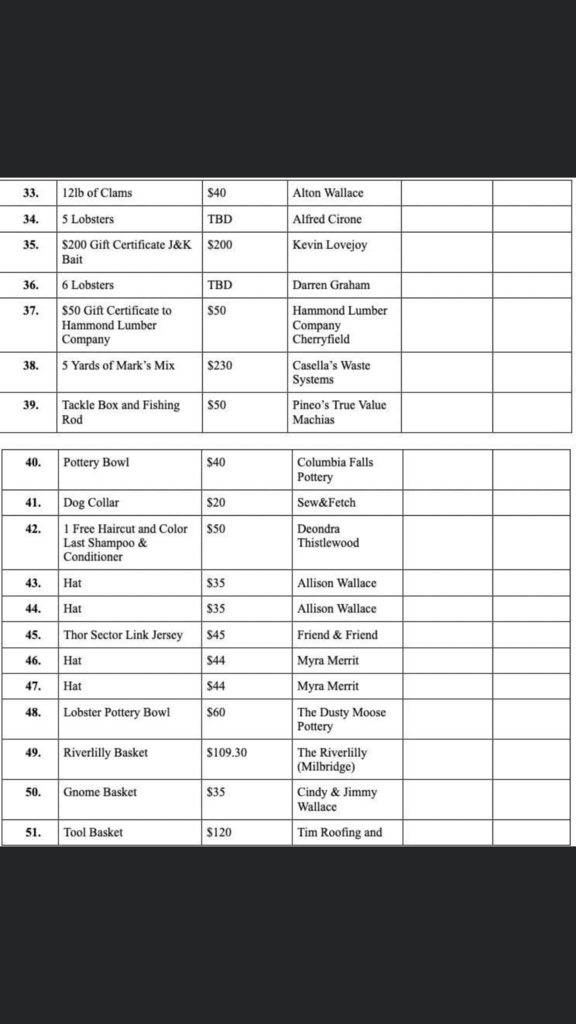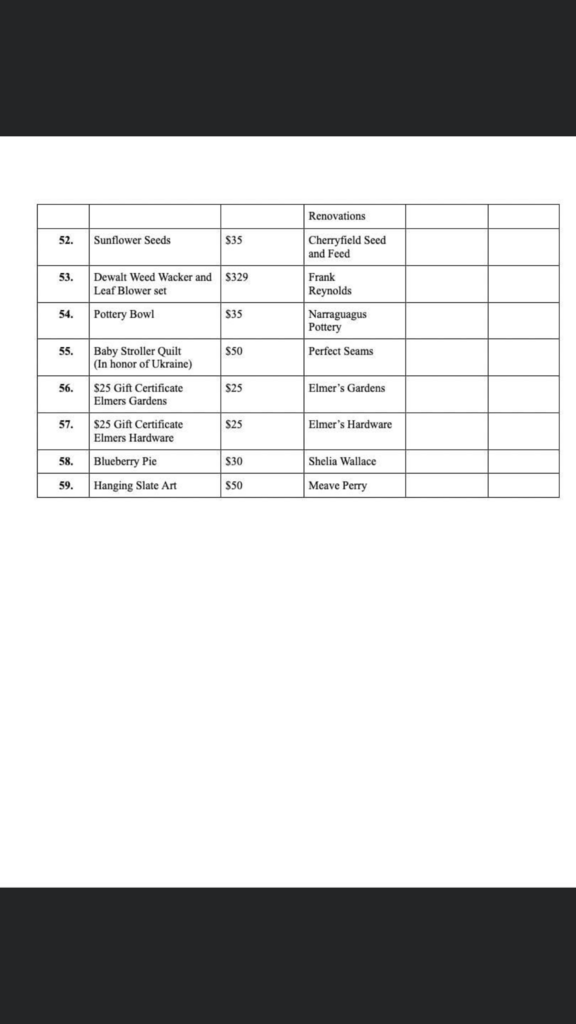 Don't forget! The Junior Class Auction is tonight, starting at 6PM.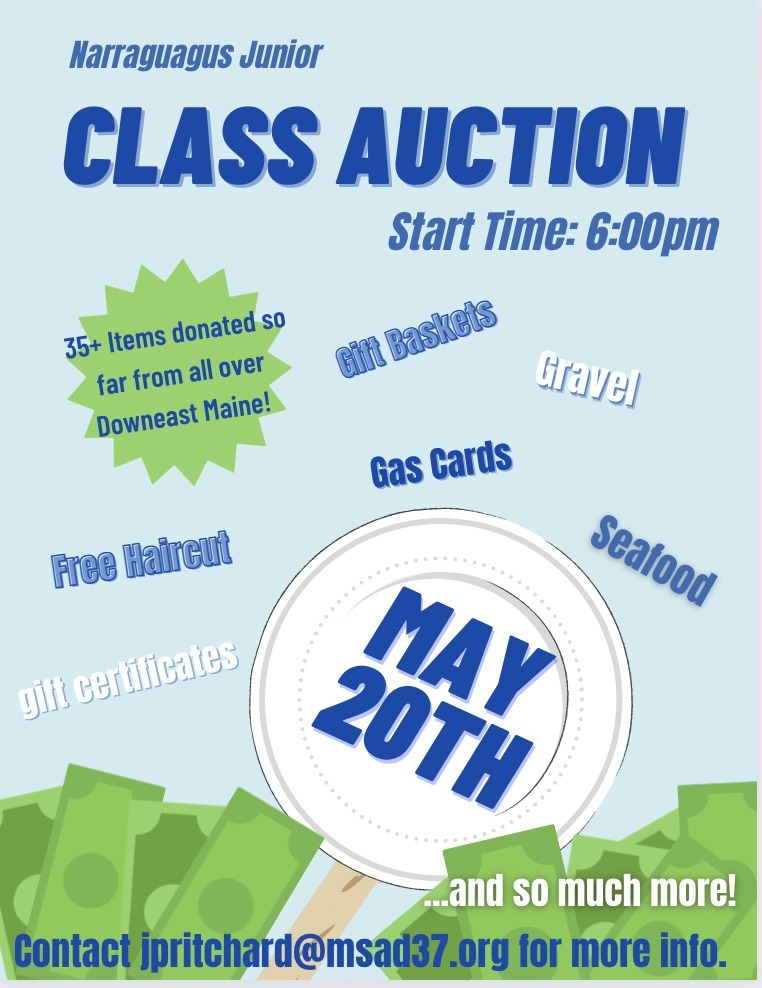 Congratulations to the following students for their fantastic work in their JMG classes! Dylan Nyberg - 1st Place in Interview Skills, 2nd Place in Public Speaking Desiree Wallace - 3rd Place in College Success Essay Emily Sawyer - 4th Place in College Success Essay As a Class, our Jobs for Maine Grads student came in 1st for the Group Challenge and 2nd for the 6-Word Introductory Video.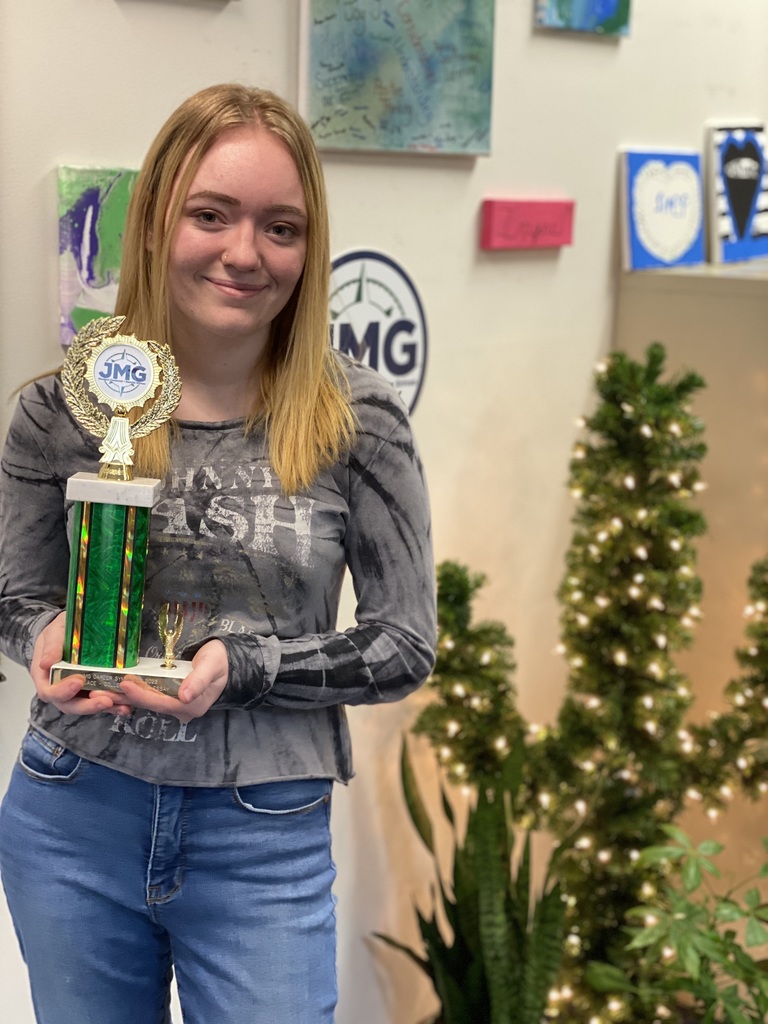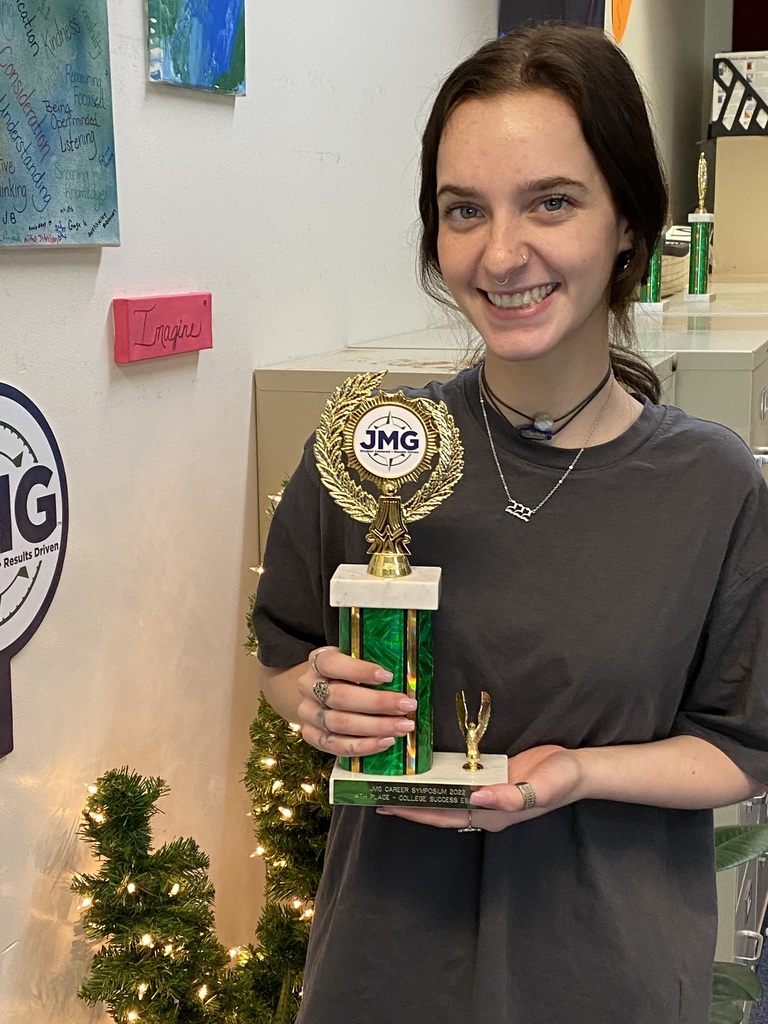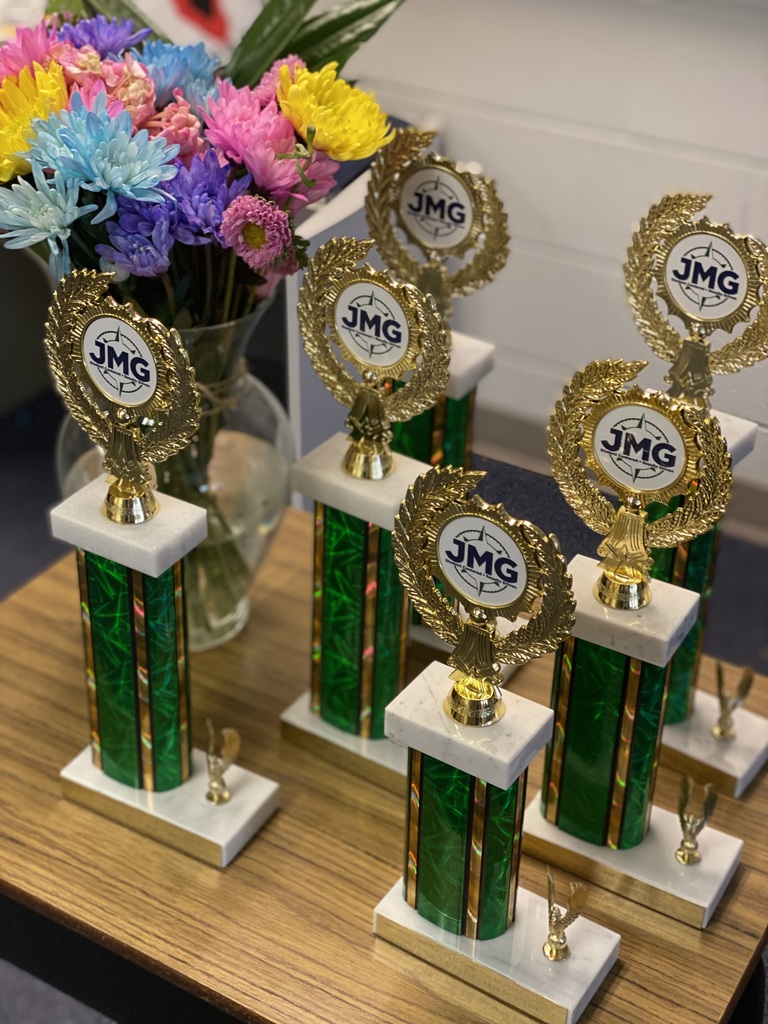 PROM IS BACK!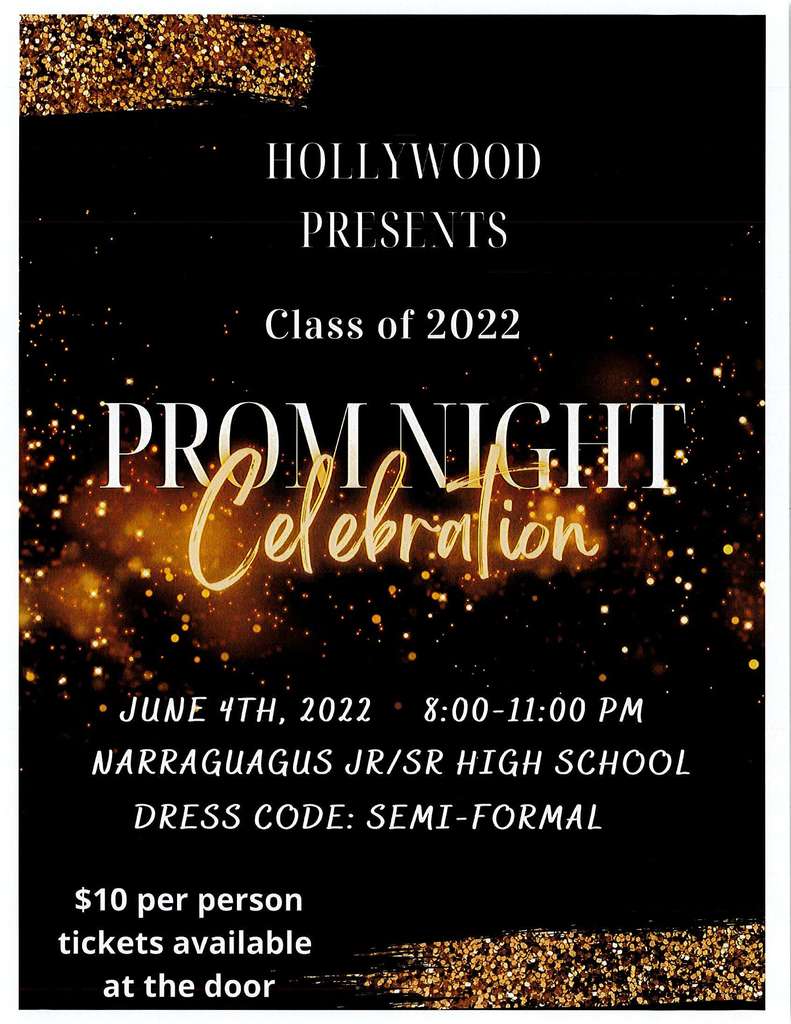 The Junior Class Auction is this Friday, May 20th at 6PM. Come on out and support the Class of 2023!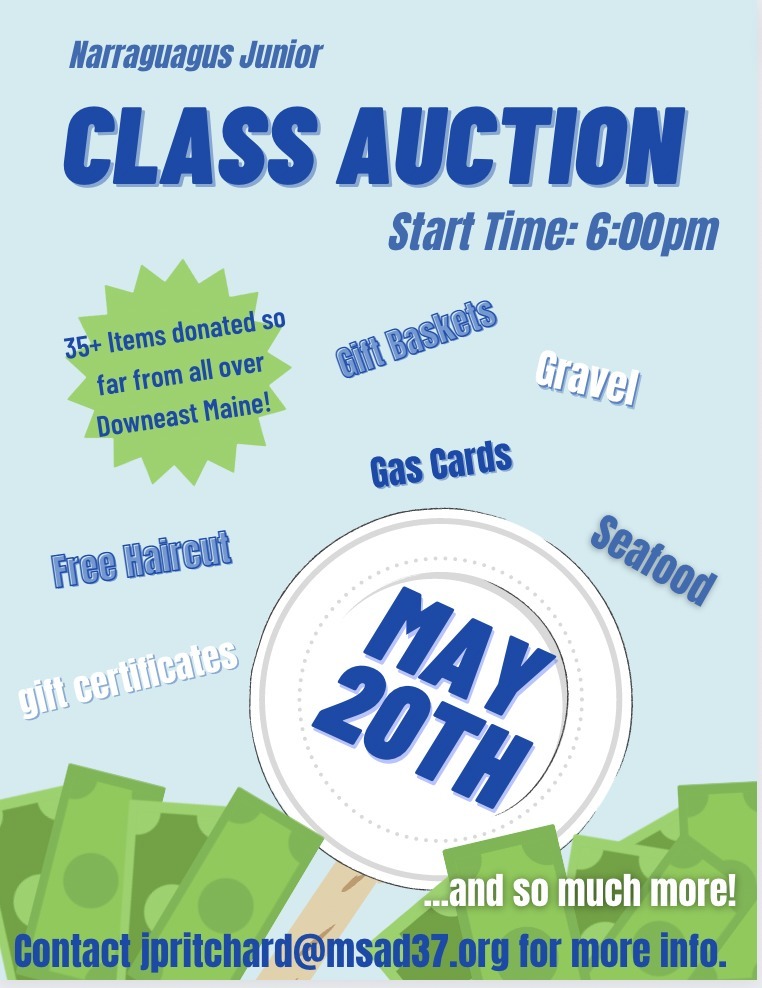 Just before April vacation, our health teacher, Mrs. Gray organized a "Be the Change" coin drive. The response from our students was overwhelming. In just a short period of time, they gathered over $1,000. Half of the money was given to the Lamb House (a temporary shelter for families displaced by flood or fire) in Cherryfield. Pictured is Mrs. Gray and Sara Williams, the President of the Lamb House and the thank you note she brought with her.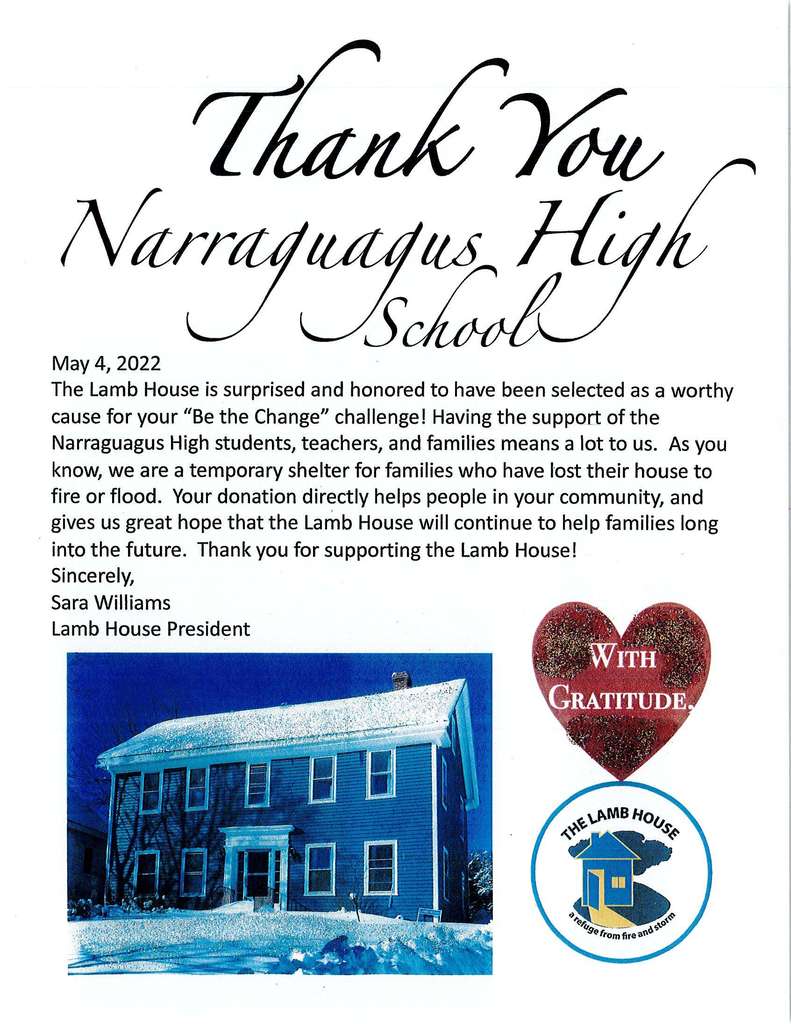 Due to weather concerns, the high school softball game scheduled for Tuesday, has been cancelled. Instead, on Monday, the team will play in Calais at 4. The bus will leave at 1. On May 23rd, the high school softball and baseball teams will play at 2, instead of 4 against WA.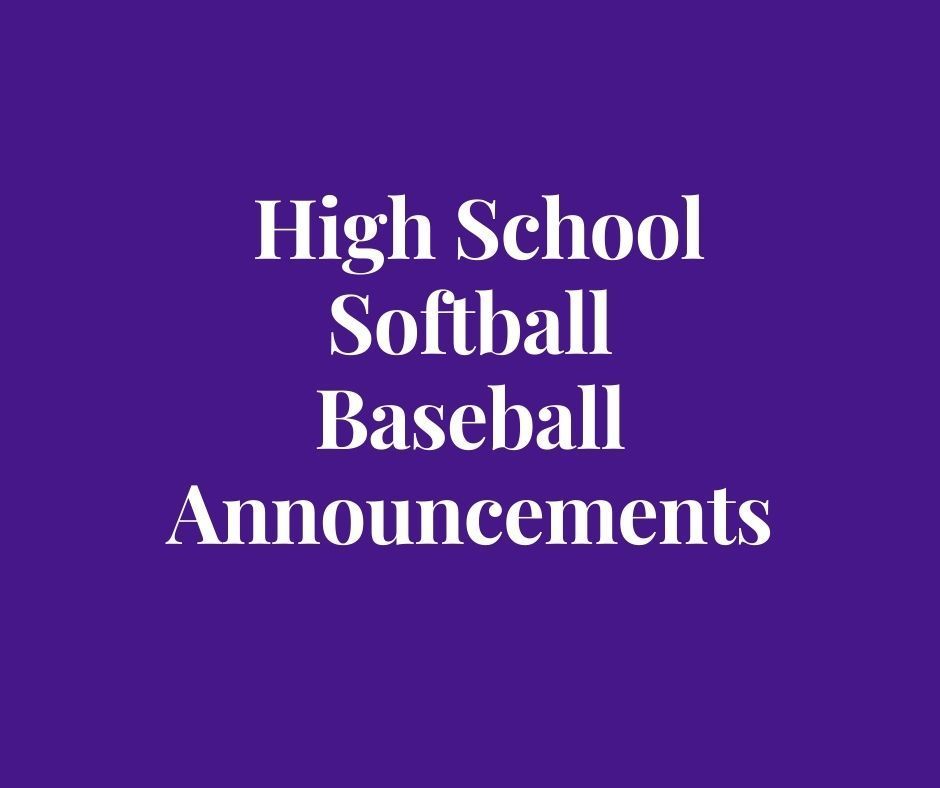 NWEA Testing will take place at NJSHS on Monday, Tuesday and Wednesday mornings on the week of May 16, 2022 for 7th, 8th, 10th, and 11th grades. This is state mandated testing that we are required to do. Please make sure your child attends school on these days, gets a good night sleep and eats breakfast. If you have any questions, please call the school. 483-2746 Las pruebas de NWEA se llevarán a cabo en NJSHS los lunes, martes y miércoles en la semana del 16 de mayo de 2022 para los grados 7º, 8º, 10º y 11º. Estas son pruebas mandadas por el estado que estamos obligados a hacer. Asegúrese de que su hijo asista a la escuela en este día, duerma bien por la noche y desayune. Si tiene alguna pregunta, llame a la escuela. 483-2746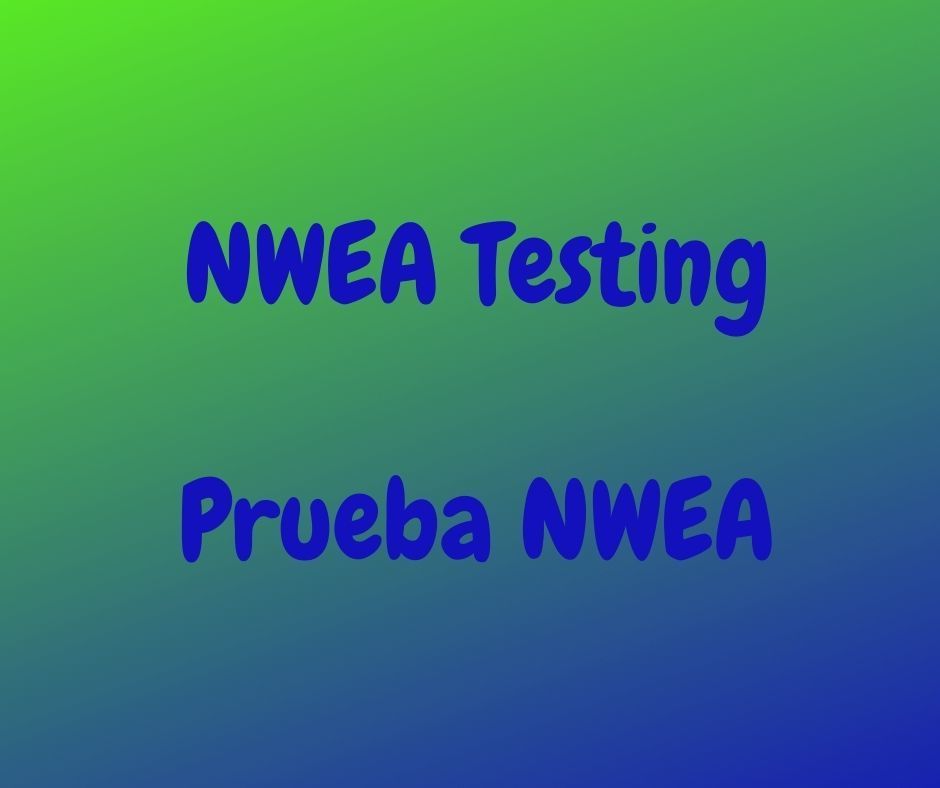 Congratulations to our E-Sports team! They finished the regular season undefeated and ended the year with a 2nd place finish in the state for their division. Team members are (L-R) Aidan Johnson, Dylan Nyberg and Joseph Ray-Smith. The Knights are coached by Mr. Michael Benner. Great Job!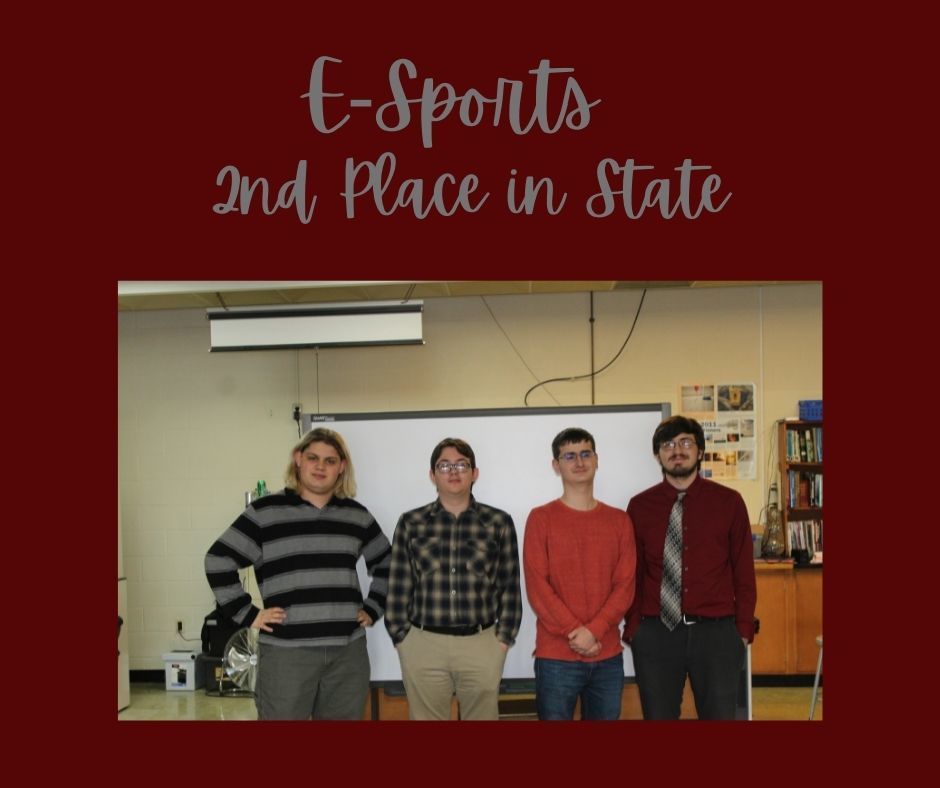 Student Government is hosting a Blood Drive on Thursday, May 26th. Call 1-800-RED CROSS or visit RedCrossBlood.org to schedule an appointment.
REMINDER: Tomorrow, Tuesday, May 10, 2022 is an early release day.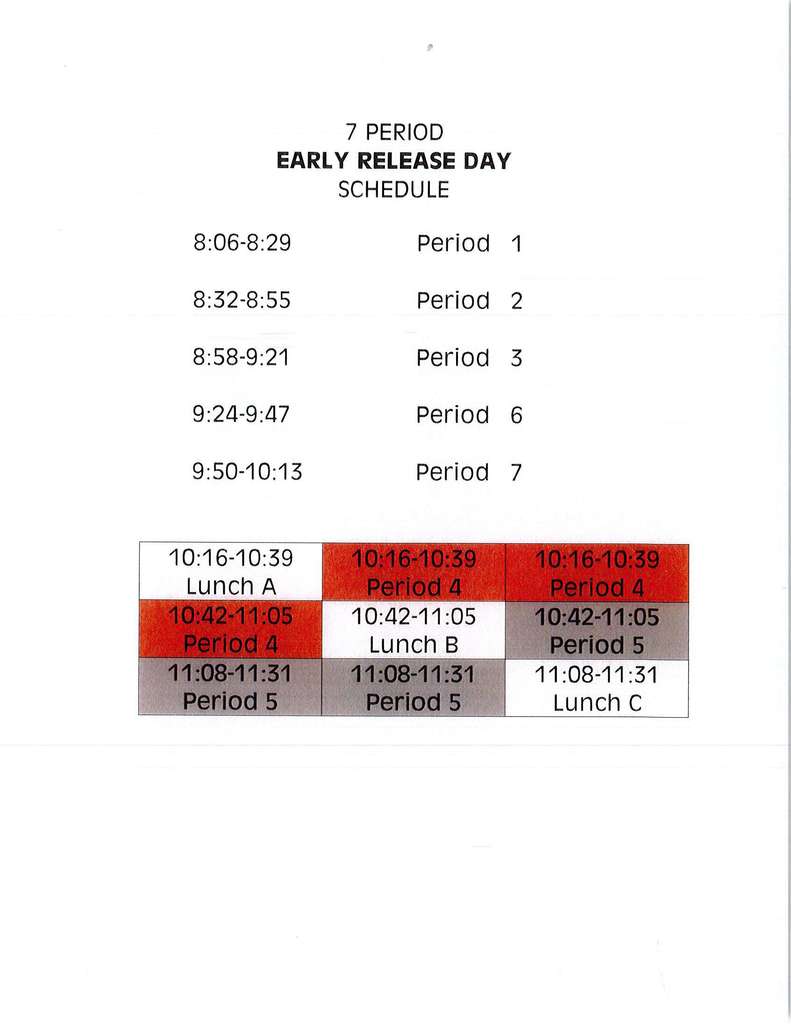 We certainly have been spoiled this week! HAPPY TEACHER APPRECIATION NHS JR/SR. HIGH TEACHERS/STAFF! Your PTSG has provided coffee, treats, fruit and 6 packs of flowers/veggies to show our gratitude. CWCIT STAFF at the technical school were given gift certificates to the Paisley Loon in Cherryfield! Mrs. Day, Mr. Emerson, Mrs. Grant, Mrs. Gordon and Dr. Frankland were gifted a BEAUTIFUL lavender plant. Finally, in honor of SCHOOL NURSE DAY tomorrow, our RN, Amanda Tozier, was also gifted a soothing lavender plant. All plants and flowers were purchased locally at Elmer's Gardens! Thank you very much!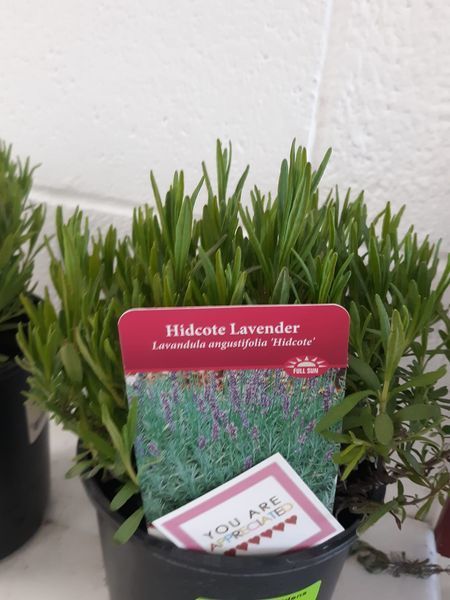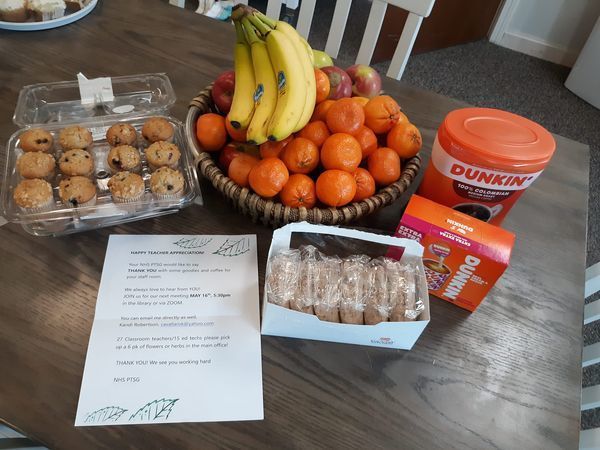 There will be Jr High baseball practice tonight from 4:00 - 5:30.
The High School Softball game time has been changed. It is now scheduled to start at 4.
Due to busing issues of the visiting team, the JR HIGH baseball and softball games have been cancelled for today, May 5, 2022. The high school games will continue as scheduled with a 2:00 start time.