Join us tonight at 6:00pm for our Fall/Spring National Honor Society and National Junior Honor Society induction ceremony. This will be followed by our annual Academic Awards night.
Joseph Ray-Smith of Milbridge, a senior at Narraguagus Jr/Sr High School, has been selected to receive the 2022 Principal's Award, Principal MaryEllen Day announced today. The award, sponsored by the Maine Principals' Association, is given in recognition of a high school senior's academic achievement and citizenship. "Throughout his years at Narraguagus Jr/Sr High School, Joseph has distinguished himself in the classroom, on the golf course, and as a leader in the school and the community," Principal Day noted in making the award. "He very much deserves this recognition." Joseph, Principal Day, and other award winners and their principals will participate in a Live Virtual Scholarship Drawing Event on Friday, April 1 at 11:00 pm. Ten, $1000 scholarships will be drawn in the names of former Maine principals and MPA Executive Directors: Horace O. McGowan, Richard W. Tyler, and Richard A. Durost. The Principal's Award is presented in more than 100 Maine public and private high schools by member principals of the MPA, the professional association which represents Maine's school administrators.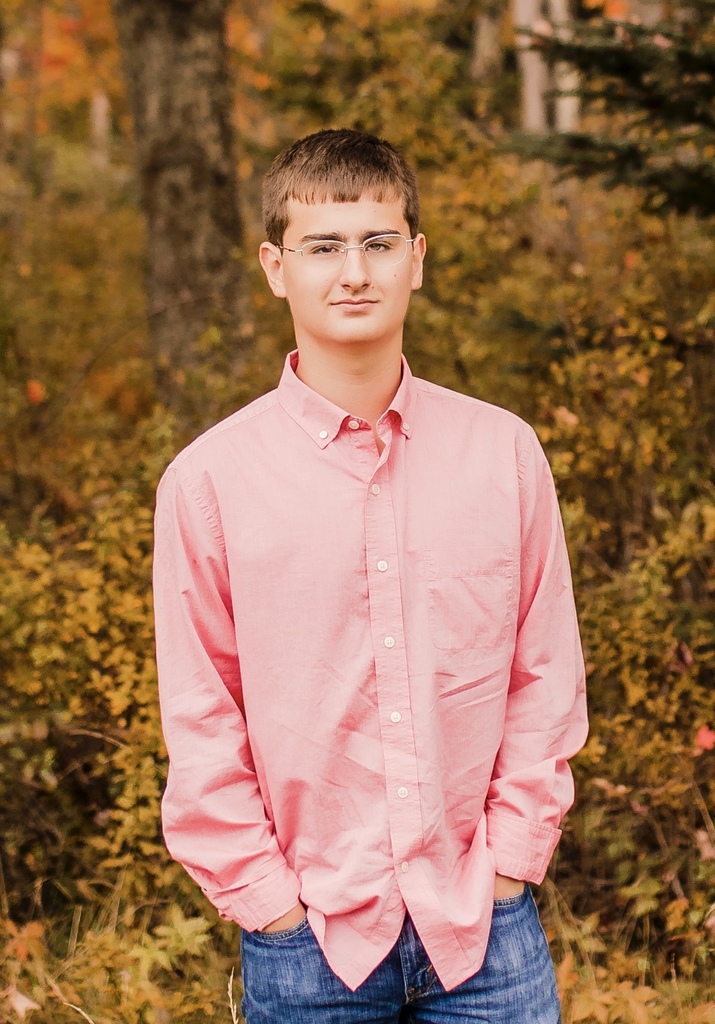 Thank you to the NJSHS Parent Teacher Support Group for their help in getting us this new picnic table that was donated by Lowe's. Thank you to Mr. Rinkle's class for putting the table together. As you can see, our students are enjoying it very much.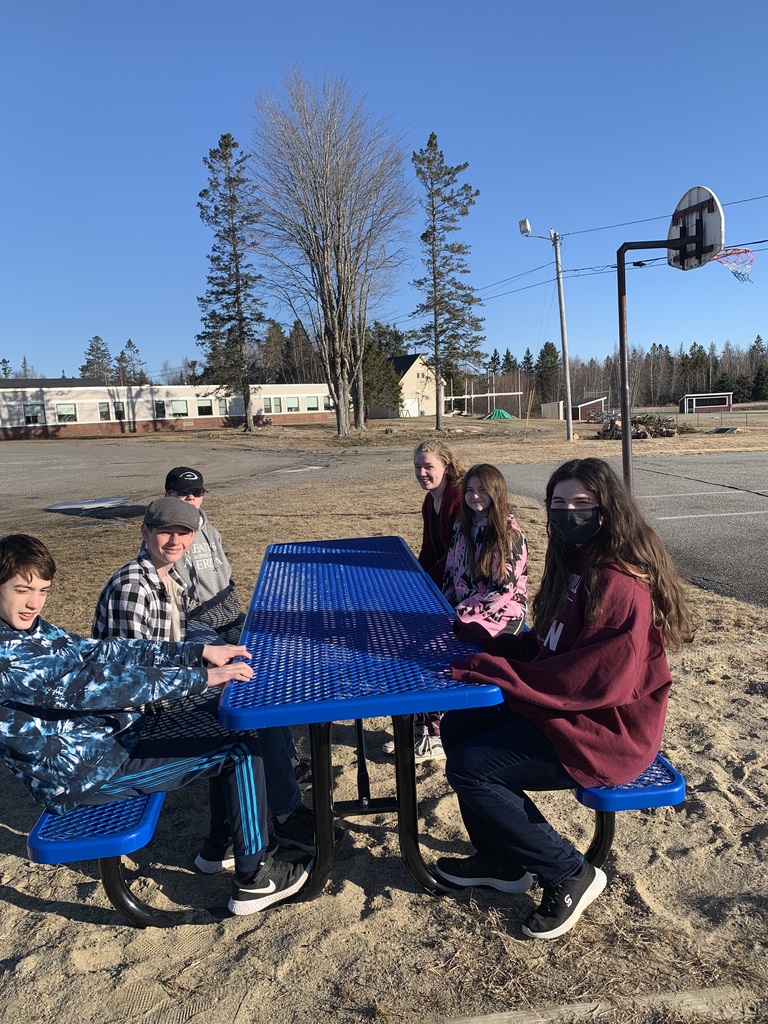 The Junior Class is hosting a Cornhole Tournament on Sunday, April 10th at 10am. Cash prizes will be awarded to the 1st and 2nd place teams. Contact
jpritchard@msad37.org
.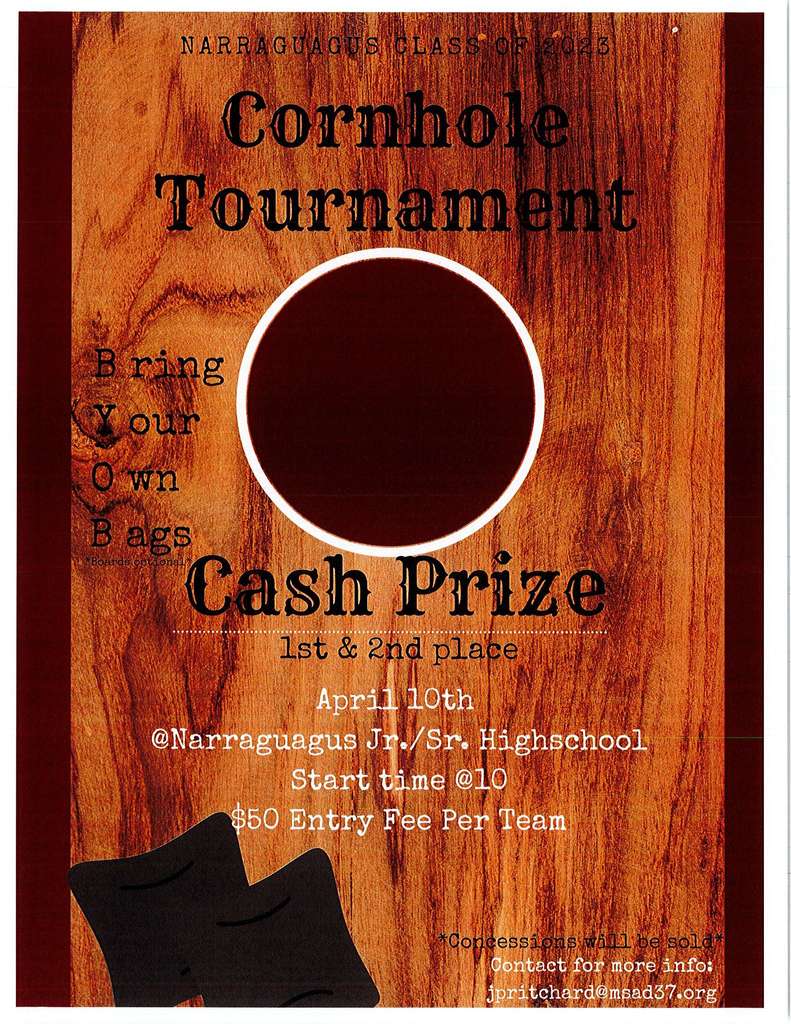 Any sophomores, juniors and seniors who are interested in taking the ASVAB test next Tuesday, March 29th, should sign up in the Guidance Office. This test is not just for those who may be interested in joining the military. It is also a great tool for students to decide what career choices are a good fit for them.

Attention Seniors & Parents: Scholarships are posted constantly in the Class of 2022 Google Guidance Classroom and your student should be checking this OFTEN! We have been notified by some of the people who are offering these scholarships that NO ONE from our school has yet applied and deadlines are approaching. I will be adding the local scholarship book to the classroom by the end of March also. Every year we have money that is not awarded because students don't take the time to apply for these scholarships. If we can be of assistance, please be sure you have your student come in and talk to us.
Thursday, March 17, 2020 is an early release day. We will be following the 7 Period Early Release Day Schedule. Friday, March 18th is a Professional Development Day for teachers and staff, so students have the day off.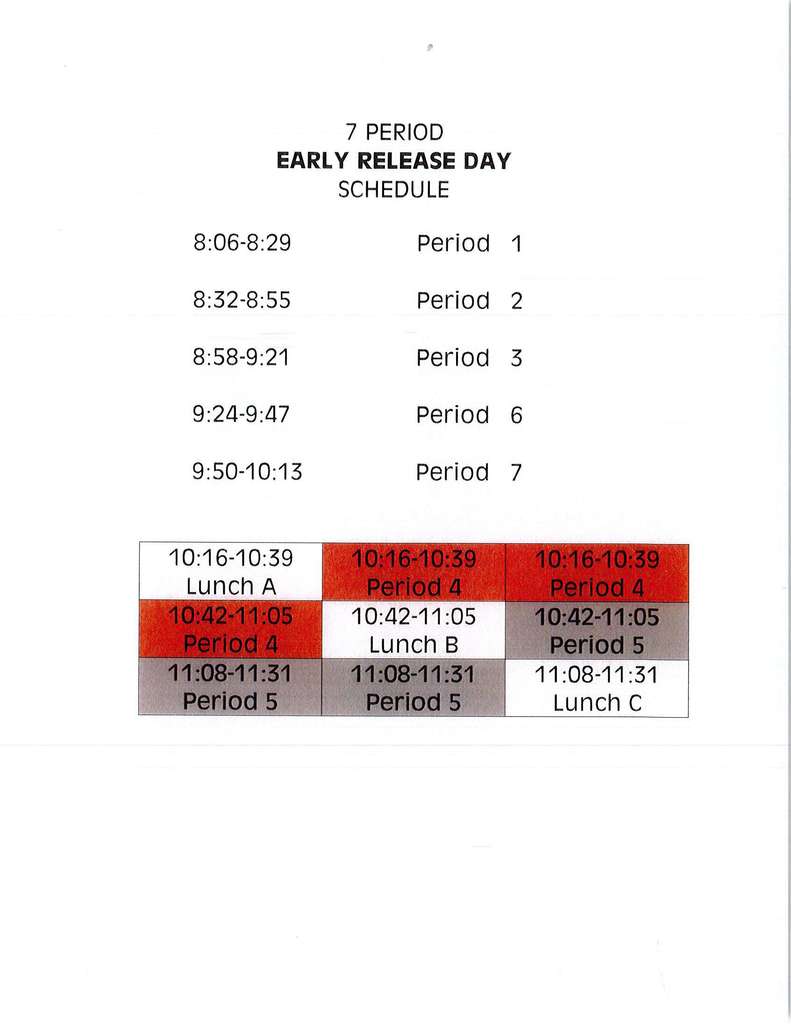 Mr. Thompson has created a lot of excitement with his March Madness Bracket Challenge! Let the games begin!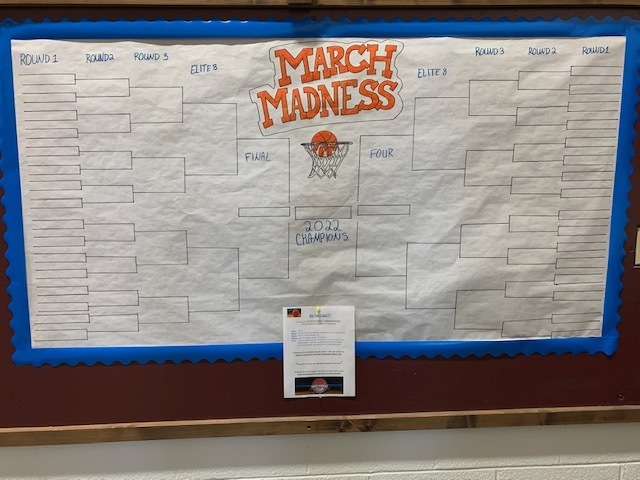 Come on out to the Dodgeball Tournament on Friday, March 11th. The fun begins at 3pm.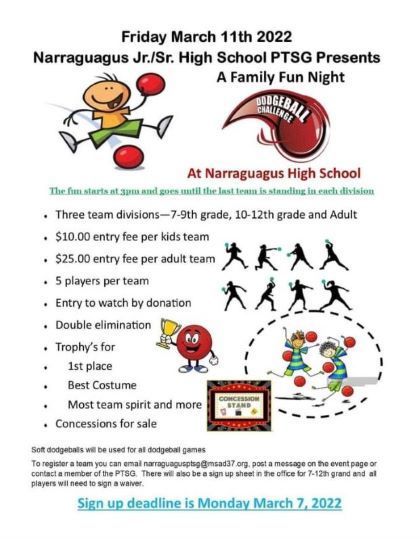 MaryEllen Day, Principal at Narraguagus Jr/Sr High School, is pleased to announce the Second Quarter Honor Roll, for the 2021-2022 school year. GRADE 12 High Honors: Sara Bickford, Fatima Herrera Vargas, Anyelis Perez Padilla, Joseph Ray-Smith Honors: Marissa Arey, Hanlon Meijer, Jamie Monroe, David Moores, Ryan Rolfe, Emily Sawyer, Mali Smith GRADE 11 High Honors: Jeremiah Bunnell, Lydia DeSchiffart, Emmalee Donahue-Ripley, Matthew Haire, Laney Oliver, Tristin Rodriguez, Ceanna Wallace Honors: Luciano Aguirre Paredes, Pedro Aguirre Paredes, Bianka Alejo, Katrina Hatt, Andie Lovejoy, Kaycee McGuire, Estrella Paredes-Vazquez, Jenny Perez-Vazquez, DeVae Reynolds, Austin Rusecky GRADE 10 High Honors: Courtney Bagley, Gabriel Hanscom, Chloe Look, Delaney (Finn) McDowell, Autumn Peterson Honors: Lucy Berry, Katrina Evanson, Dakota Fahey, Emma Fraser, Taylor French, Daniel Ledford, Kaitlyn Lee, Blake Lovejoy, Timothy Mague, Jacob McLaughlin, Emma Moores, Trinity Morris, Logan Norton, Brisa Ortiz-Garcia, Jasmin Schoppee, Sydney Strout GRADE 9 High Honors: Paidyn Cashman, Abigail Holubrinkle, Emma Parker, Charles Willey Honors: Jose Garcia Ortiz, Caleb Homan, Brayden Kane, Dylan Lovejoy, McKade Robertson, Hannah Roeber, Nevaeh Schoppee GRADE 8 High Honors: Ada Bickford, Anabella Cirone, Leyla Flores, Reagan Haycock, Sarah Haycock, Emily Kennedy, Micah Look, Derek MacLeod, Cain McKenna, Cameron Morris, Marin Norton, Lukas Pounder, Fatima Zamora Paniagua Honors: Noa Alicea, Daniel Caler, Alexander Figeroa-Flores, Eden Fraser, Sarah Grant, Hayden Hanscom, Alexa Johnson, Angie Moores, Natalie Stanwood, Miles Worcester, Chase Wright GRADE 7 High Honors: Ryder Fenton, Ella Fraser, Kaitlyn Grant, James Leighton Jr, Colin Phinney, Erica Rackliff, Ivy Stanwood, Ava Worcester Honors: Kevin Barbee-Bamford, Isaac Chipman, Elmer Dolqueist, Kyle Dorr, Miranda Flores, Amelia Gamez-Seavey, Meredith Lail, Martin Lara, Bo Moores, Alexa Murphy, Keyontae Pinkham, Antony Jayden Rodriguez-Vazquez, Carlton Wallace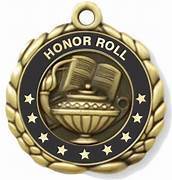 A reminder to any 7th and 8th grade students interested in the travel basketball teams. Tryouts will be held Monday and Tuesday at Narraguagus. Boys will be 4:30-6:00, Girls 6:00-7:30.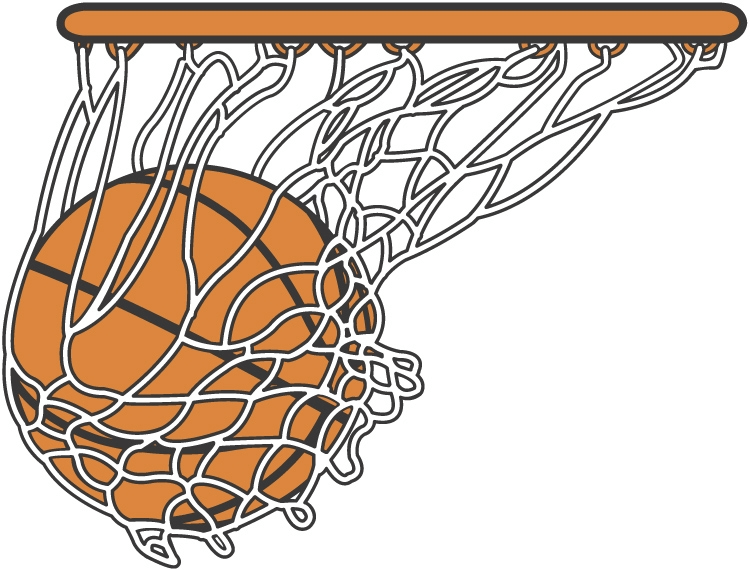 REMINDER: Friday, February 18, 2022 is an early release day. Classes will be dismissed at 11:31. Have a great vacation next week!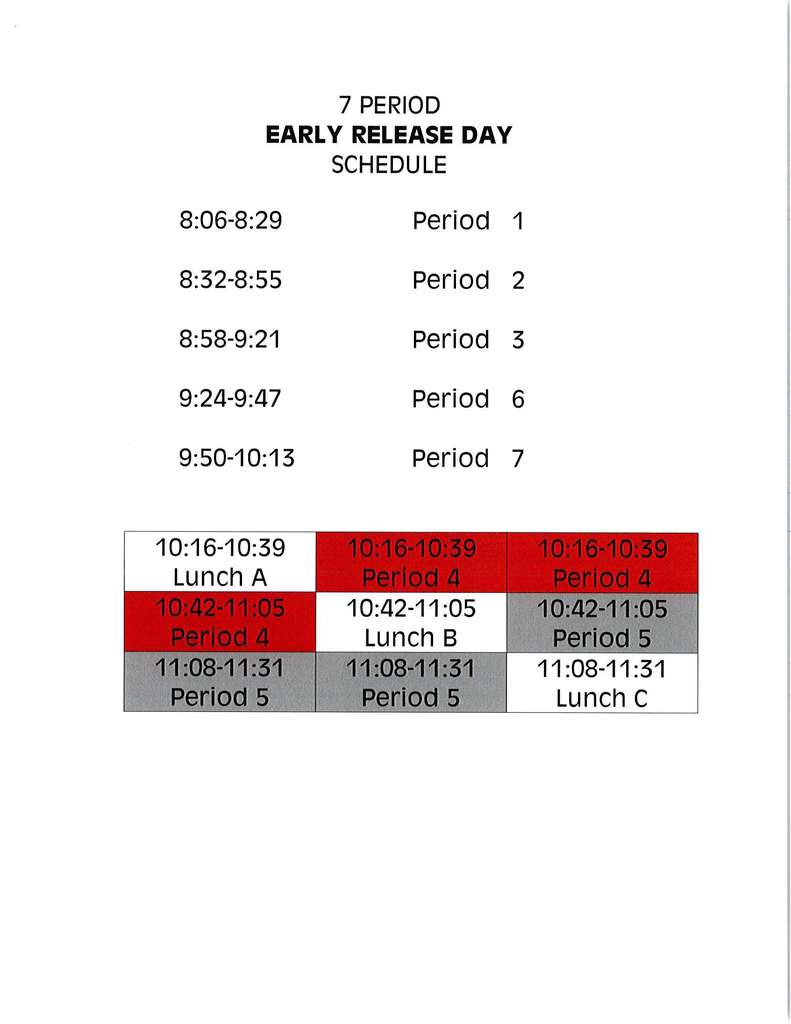 "8th Grade is sponsoring a "Pal-entine's" Day tulip sale! Students or families can email Meg Charest at
mcharest@msad37.org
to reserve flowers if they would like to, or stems will be available during lunches for students to buy a la carte for $1 each. All proceeds will go to the 8th Grade Class."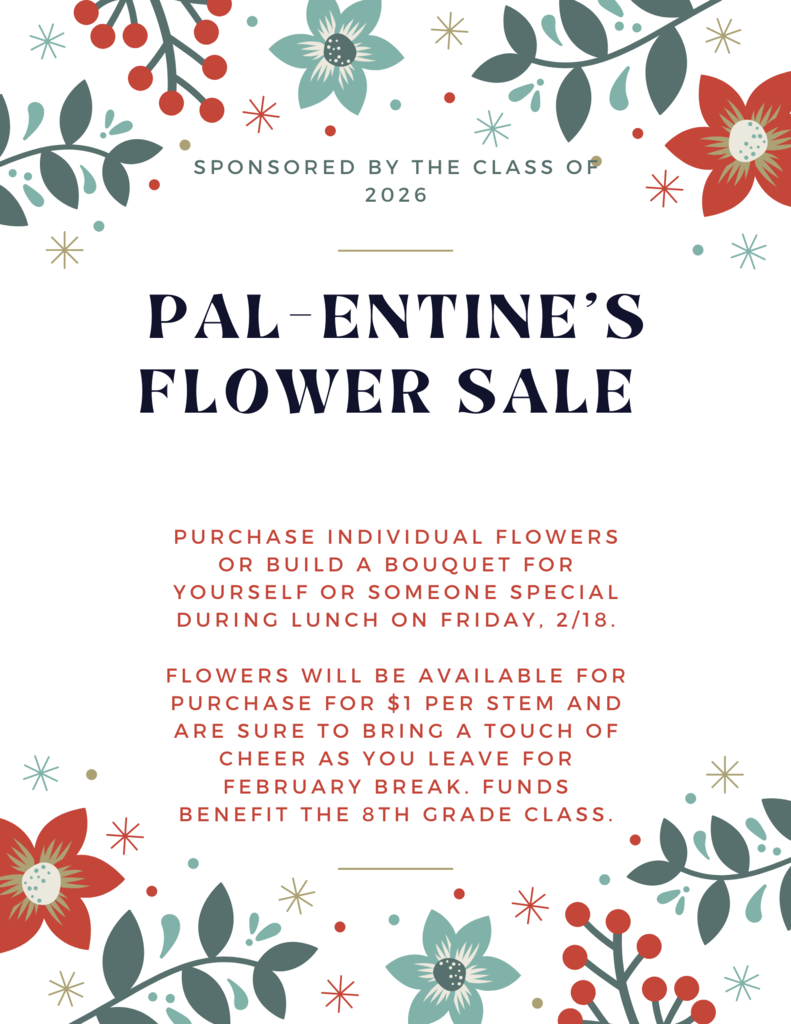 The Jr High Basketball Championship will be played on Thursday, February 17th, at Narraguagus Jr/Sr High School. Both games will feature teams from Harrington and Jonesport. Girls will play at 5:00. The boys will follow. Each game will be live streamed at
www.nfhsnetwork.com
under Narraguagus High School. You must subscribe to watch.
Our phone lines are now working!
Kaycee, a Junior at NJSHS, has won the Silver Key Award for her Rainy Day and Honorable Mention for her drawing of Bella in the Scholastic Art Awards. Her work was entered by teacher Michele Birkenshaw. Congratulations!!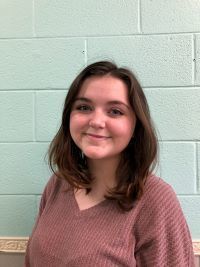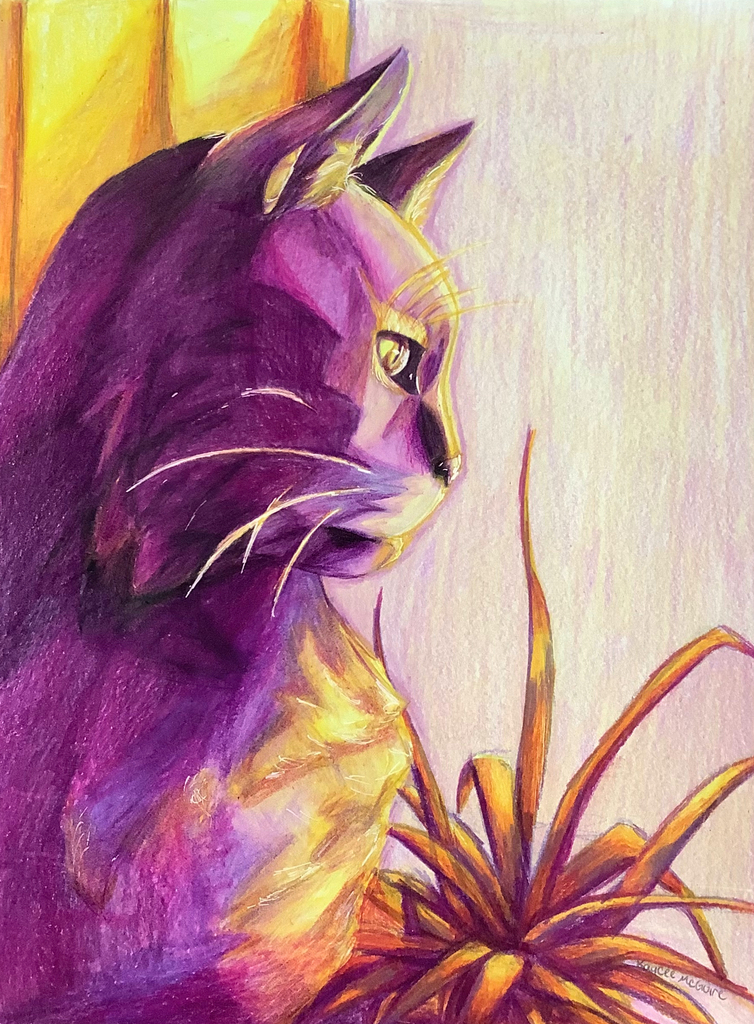 Post Season Basketball continues with the Lady Knights traveling to Dexter on Tuesday, February 15th. The game will start at 5:30. Fans are allowed. If you can't make it to the game you can watch at
www.youtube.com
, search DRHS Sports and then click on the Tiger head. On Wednesday, February 16th, the Boys Varsity will travel to Woodland Jr/Sr High School for a 5:30 game. Fans are allowed. If unable to attend you can watch at
www.aos90.org
, click on Woodland Jr-Sr High School and then click Live Video Broadcast.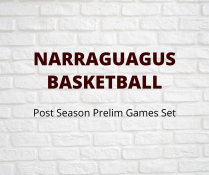 Join us Saturday, February 12th at 6:00pm as the Knights take on PCHS in a boys Class C prelim game.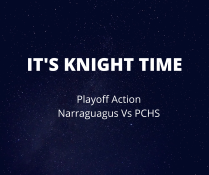 The Jr High Western Division Semi-final Basketball Playoffs will be played on Monday, February 14th. At Narraguagus Jr/Sr High School: The girls game will feature Harrington and Milbridge. Start time is 5:00. The boys will follow with Harrington and Milbridge playing. These two games will be live streamed at
www.nfhsnetwork.com
under Narraguagus High School. You must subscribe to watch. At Jonesport Elementary: The girls game will be Beals against Jonesport starting at 5:00. The boys game between D W Merritt and Jonesport will follow the girls.